Your Hand on the Throttle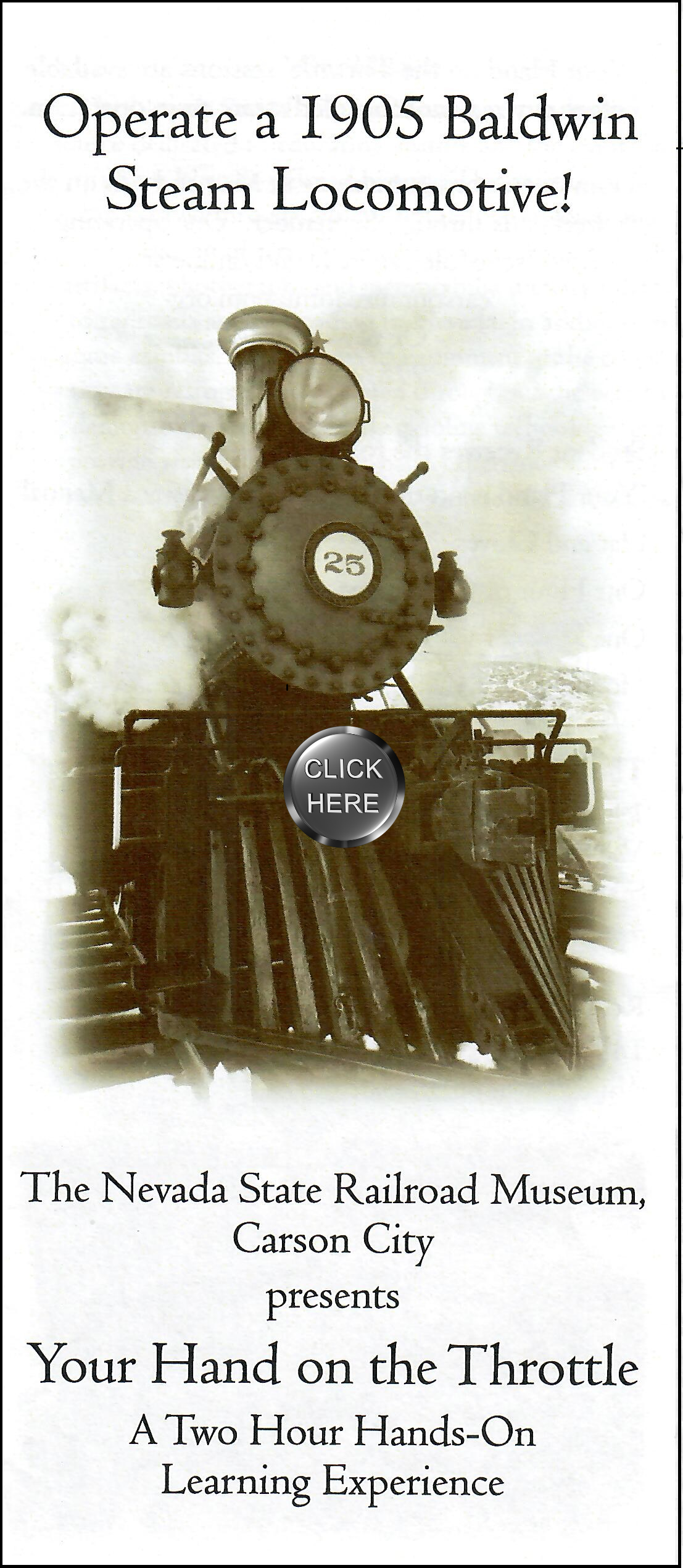 Join us for Your Hand on the Throttle. Train operations commence in May and run on the weekends through September. Our operating schedule can be found on the Home Page.
Participants will operate the 1905 Baldwin standard gauge 4-6-0 Steam Locomotive, Virginia & Truckee #25.
In addition to the hands-on operation of equipment, participants will learn other crew duties such as conductor, fireman, and brakeman. Individuals will ride with the engine
crew as they prepare the equipment for the day's activity and conduct the maintenance required for operations.
Students will receive gloves, engineer's cap, Operations Manual and an Honorary NSRM Engineer Certificate. You will get one hour of class time and one hour of locomotive operation.
One Student - Two Hours - $500.00
Two Students - Two Hours - $750.00
For more information, contact Adam Michalski, Curator of Education, at 775.687.6953 x.224 or email him at amichalski@nevadaculture.org
Return to Home Page
Last modified - March 2020