Nevada Copper Belt No 22
Hall-Scott Motor Car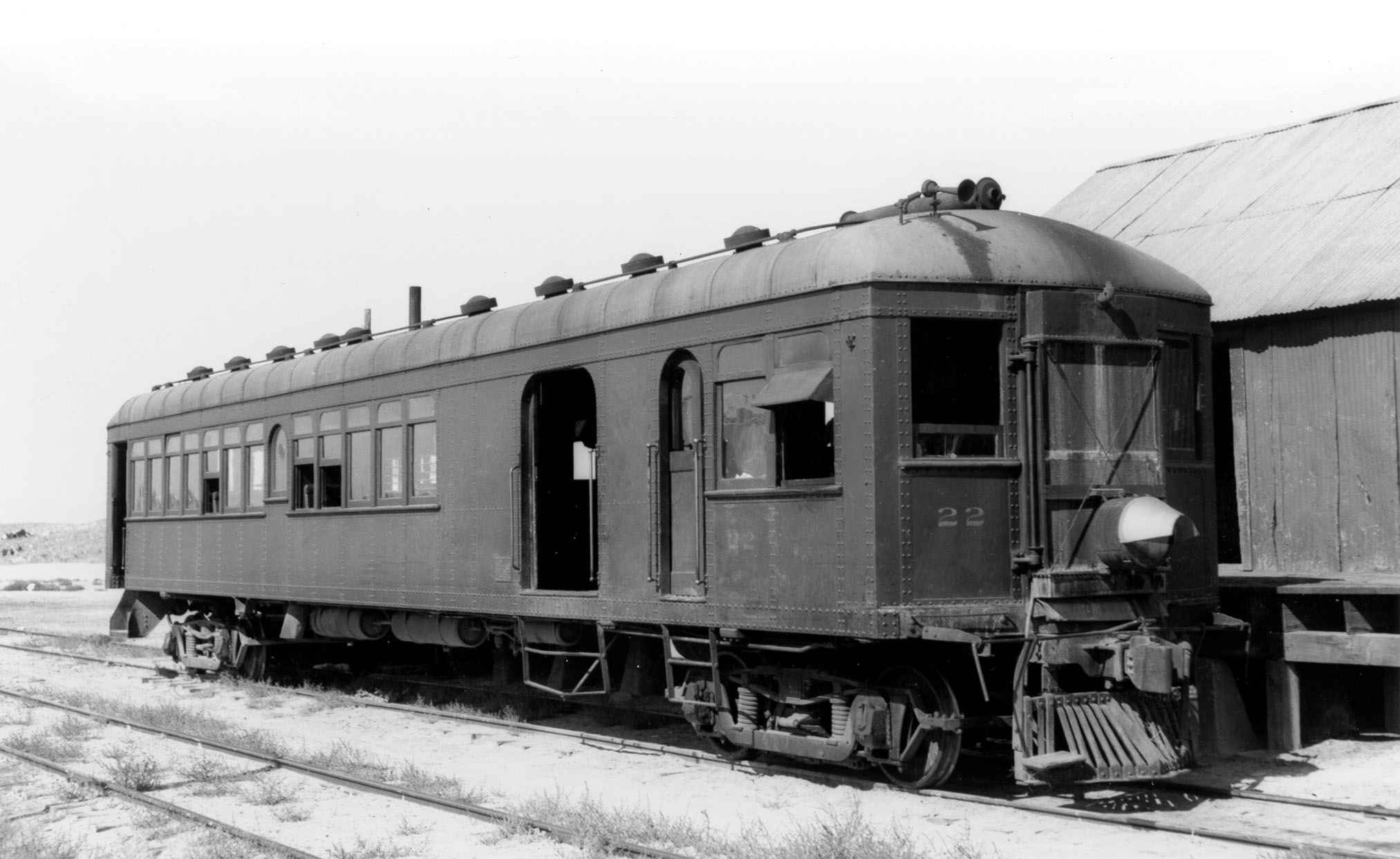 At Yerington, NV, August 1944. Robert A. Burrowes photograph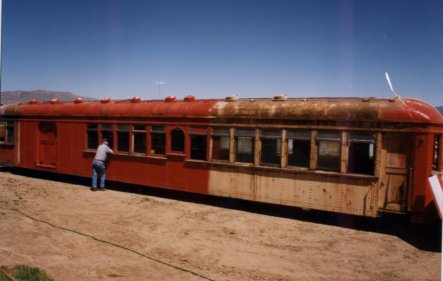 In the yard awaiting restoration, 2004, Nevada State Railroad Museum collection.

Nevada Copper Belt Hall-Scott motor car No. 22 is a classic example of self-propelled secondary passenger carrying vehicles that became common in the years preceding the First World War. The car was built by the Hall-Scott Motor Car Company of Berkeley, California, for the Slat Lake & Utah railroad. It was the last in a series of cars numbered 501-503 and delivered in February 1914. Beginning in March, these cars provided the first service on the railroad between Salt Lake City and Provo.
With the beginning of electrified interurban service on the SL & U in July 1915, the Hall-Scott gas powered cars soon became surplus. The Orem family, principal owners of the SL & U, also controlled the Nevada Copper Belt Railroad in western Nevada. The NCB already owned one Hall-Scott motor car, and a smaller Fairbanks-Morse car. SL & U car No. 503 was sold to the NCB to round out the fleet.
On the Copper Belt, Hall-Scott car No. 22 played its roll providing local passenger service, mostly between Mason and the Southern Pacific connection at Wabusca. The NCB finally went out of business in 1947, and sold its equipment off. Shortly before the end, car No. 22 had one last fling, chartered by four railfans for a tour all over the railroad. At the end of the trip, the group purchased sister Hall-Scott car No. 21, preferring it because of its wooden body. Car No. 22 went to scrap. In 1955, the body of Hall-Scott No. 22 was built into a building in Carson City along with Virginia & Truckee McKeen motor car No. 22. Both cars were donated to the Museum in early 1996.

Return to Previous Page
Modified Monday December 08, 2008