PL&M French 40 et 8 Box Car
The Merci Car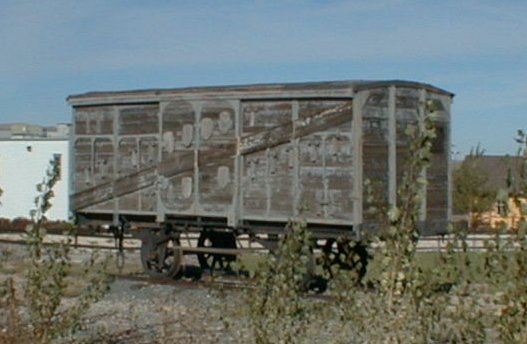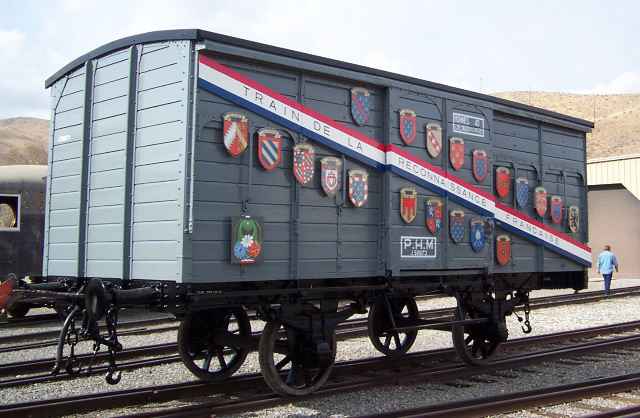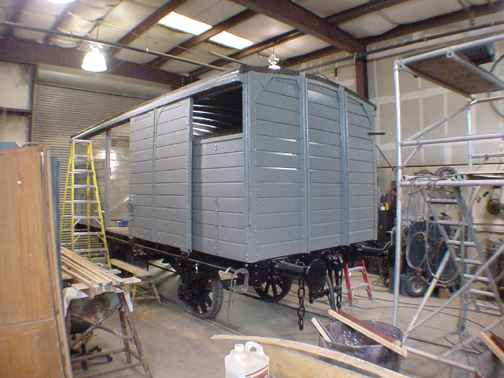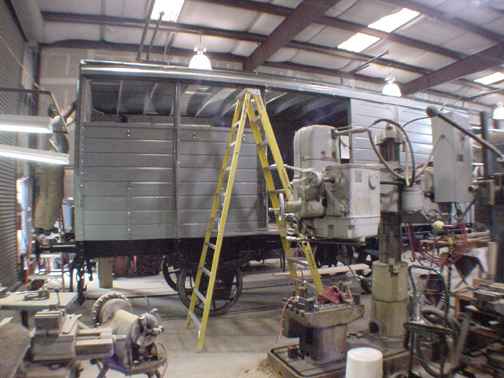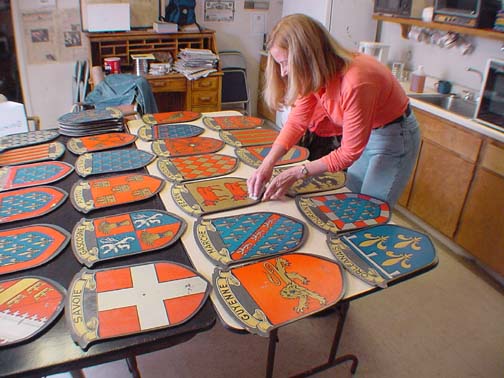 Many American soldiers who served in France during World Wars I and II will recognize and have "fond" memories of riding in cars like this French box car, called a 40 et 8 (40 and 8) car because the French military had rated the cars to carry 40 soldiers or 8 horses. This particular car was built by the Chantiers de la Buire (Builders of the Buire) at Lyons in the 1870s or 1880s, and operated on the Paris a Lyon et a la Mediterranee (Paris, Lyons, & Mediterranean Railway).
In November 1947, citizens of the United States embarked on upon a private relief effort to provide aid to war torn France and Italy. Nevadans donated two full box cars, some 126 tons, to the "American Friendship Train". The citizens of France responded with the "French Gratitude Train" - the "Merci Train", two years later. It consisted of 49 box cars, one for each state at the time, and one for the District of Columbia and the territories of Alaska and Hawaii. These cars were filled with artwork, antiques, books, and family heirlooms from across France.
Nevada's car arrived in Reno from Sacramento on February 21, 1949. It was transferred from a Southern Pacific flat car to a Virginia & Truckee flat car in Sparks, and traveled onward to Carson City via the V&T on February 23. After touring the state, the gifts were moved to the Nevada State Museum. The car has been recently restored, and is currently stored in our Annex awaiting it's own pavilion.


Return to Previous Page
Modified Monday December 08, 2008