V&T Track Speeder No. 2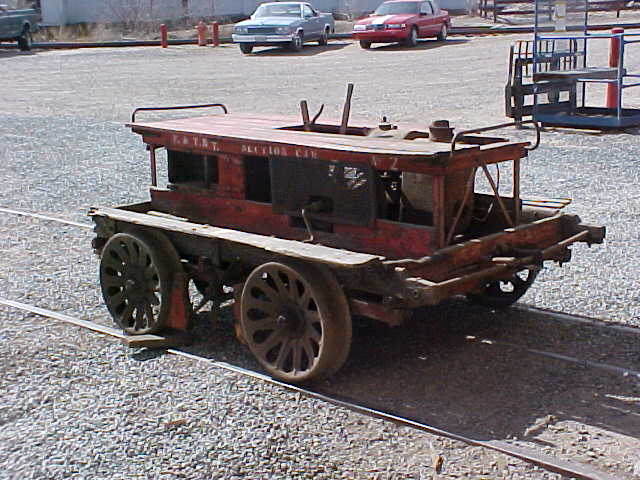 This 1920s-era Virginia and Truckee Railroad speeder is a recent and significant addition to the permanent collection of the Nevada State Railroad Museum. The Friends of the Nevada State Railroad Museum purchased it for the museum in March 2003 in Fresno, California. The previous owner bought the speeder at an auction sale in Northern California approximately twelve years ago.
Commonly known as a "speeder," section crews, signal maintainers, and other railroad personnel used these small, motorized vehicles for inspecting the condition of the tracks and other structures. They were also used to transport work crews and supplies to a site needing repairs. In general, the speeder was used whenever a train was not available or was not the most efficient or practical to use.
Museum staff has learned that the V&T purchased a replacement engine for this speeder from the Fairmont Railway Motors, Inc. in Minnesota on April 2, 1931. The staff continues to research the history of the speeder and welcomes any information you might have concerning it.

Return to Previous Page
Created Monday December 08, 2008