V&T Locomotive #21 "J. W. Bowker"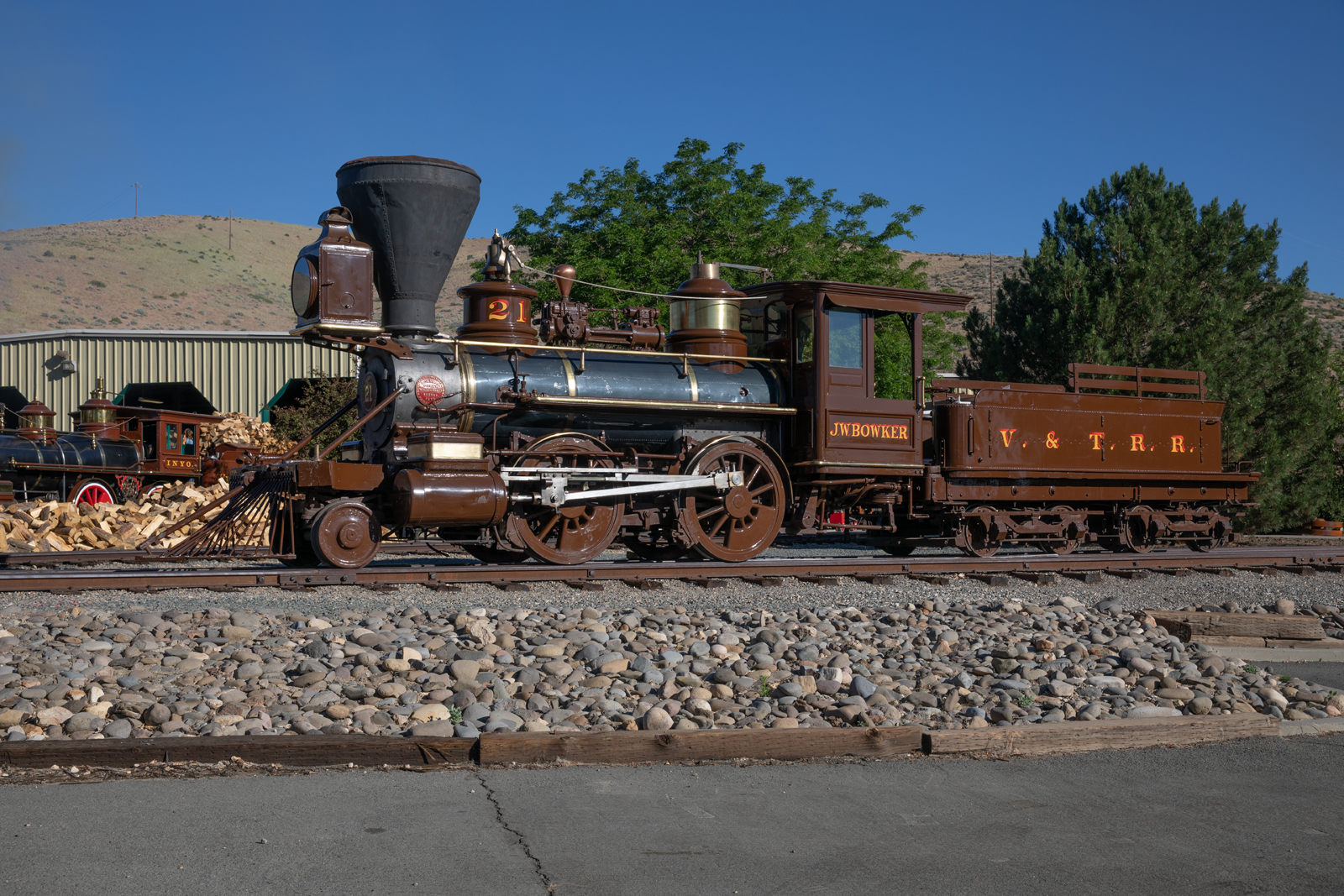 The V&T's 21st steam locomotive was named for John William Bowker, revered V&T innovator and master mechanic. Unfortunately, the honor of naming the engine after him went to the gentleman's head—he was reluctantly discharged and the engine was renamed the Mexico for a short period of time.
Baldwin built Bowker in 1875 with a powerful Knowles steam water pump atop its boiler for firefighting purposes. The similarly equipped V&T # 9, I. E. James, handled switching duties at Carson City. The J. W. Bowker was the switch engine in the V&T yards at Virginia City.
With the eventual decline in V&T business, # 21 was sold in 1896 to the Sierra Nevada Wood & Lumber Company near Truckee, California. Cecil B. DeMille used the engine in his 1939 epic motion picture Union Pacific—more people have probably seen this engine in operation on the "silver screen" than in person.
Today the Bowker is this country's sole surviving example of a Baldwin 2-4-0 locomotive. Last operated in 1953, the J. W. Bowker has been on exhibit since 1976 at the California State Railroad Museum.
Manufacturer: Baldwin Locomotive Works
Date Built: 1875
Type: 2-4-0
Tonnage: 33 tons
Status: California State Railroad Museum
Text by Stephen E. Drew, Chief Curator, California State Railroad Museum, Old Sacramento

Return to Previous Page
Edited Monday December 08, 2008