V&T Locomotive #16 "Ophir"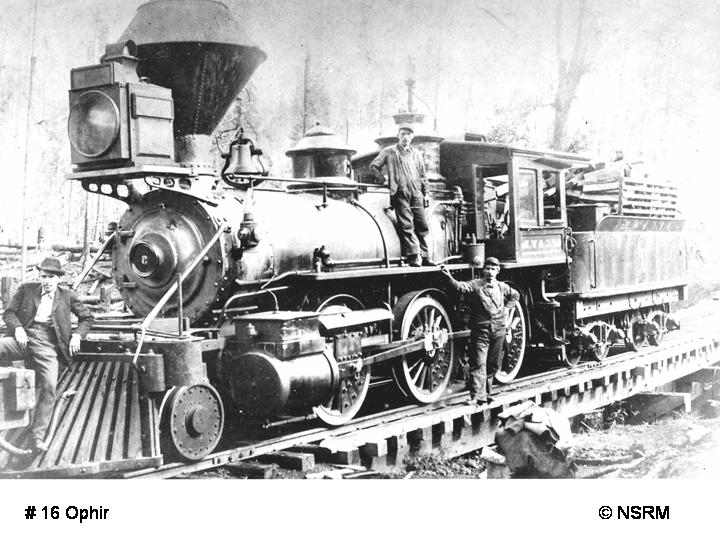 The Ophir began its career with the Virginia and Truckee Railroad as the William Sharon arriving in Reno on November 26, 1872. By December 11, 1872, #16 was reported to be hauling freight between Reno and Carson. It was restricted to the Reno division due to its long rigid wheelbase that made it difficult to make the sharp curves of the steep climb from Carson City to the mines at Gold Hill and Virginia City.

In February 1873, the William Sharon and the identical engine, W. C. Ralston, were renamed Ophir and Aurora, respectively. This name change was the result of a decision by the V&T Railroad to discontinue naming locomotives after employees or stockholders.

After spending less than nine years operating on the V&T Railroad, Ophir was sold to the Oregon Railway & Navigation Company on September 1, 1881 (possibly as their number 73). Thereafter it saw service on various West Coast railroads, and appeared in 1926 as the Yonah in the movie The General staring Buster Keaton.


Manufacturer:
Danforth Locomotive and Machine Works

Date Built:
1872

Type:
2-6-0

Tonnage:
35 tons

Status:
Scrapped


Text by Michael A. Collins, Carmichael, California

Return to Previous Page
Created Monday December 08, 2008